Enliven your March with a visit to Canberra for the Enlighten Festival
Ready to be dazzled? Enjoy over two weeks of spectacular events and entertainment from 3 - 19 March, with the Enlighten Festival.
Don't miss out on a number of spectacular events and displays, including the Illuminations across an array of public buildings, Canberra Balloon Spectacular, Symphony in the Park, Canberra Day and Canberra After Dark.
As the Balloons decorate the sky during the day, the city will also prepare to embrace a herd of laughter thanks to the annual Canberra Comedy Festival. Featuring a huge range of comedians from Stephen K Amos, Wil Anderson, Cal Wilson and Rove McManus, anticipate this to be the icing on the cake.
Your Canberra hotel for the Enlighten Festival 2023
For your Enlighten Canberra accommodation, stay close to all the action in the Canberra CBD. When you stay at Crowne Plaza Canberra, you'll be only a 12 minute walk to Stage 88 at Commonwealth Park for Symphony in the Park, plus a short 10 minute walk to Canberra Theatre.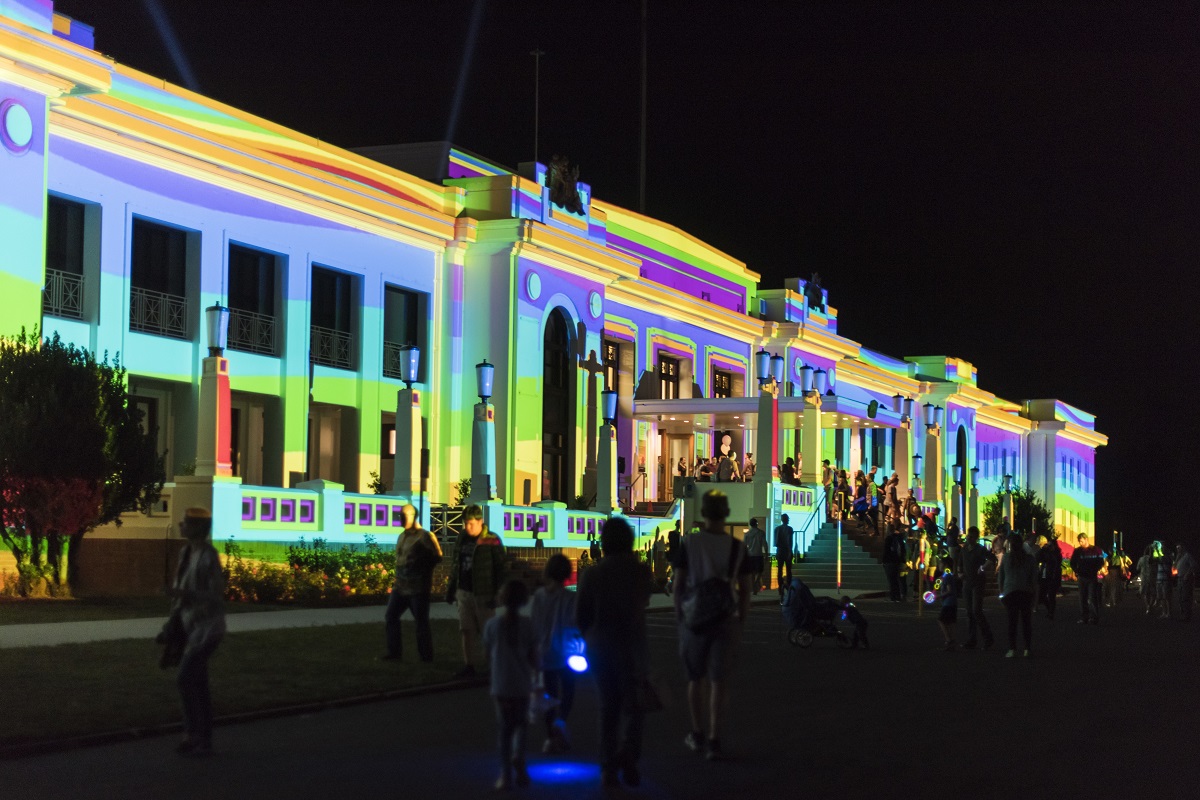 Enlighten Illuminations
3-13 March 2023
See most iconic buildings in the Parliamentary Triangle lit up after dark with moving large scale illuminated projections. The area will be transformed into an arts and culture precinct with roving artists, live band and  unique performances.
The Illuminations will be shown from 8pm until 11pm each night. Check the program for details of associated events.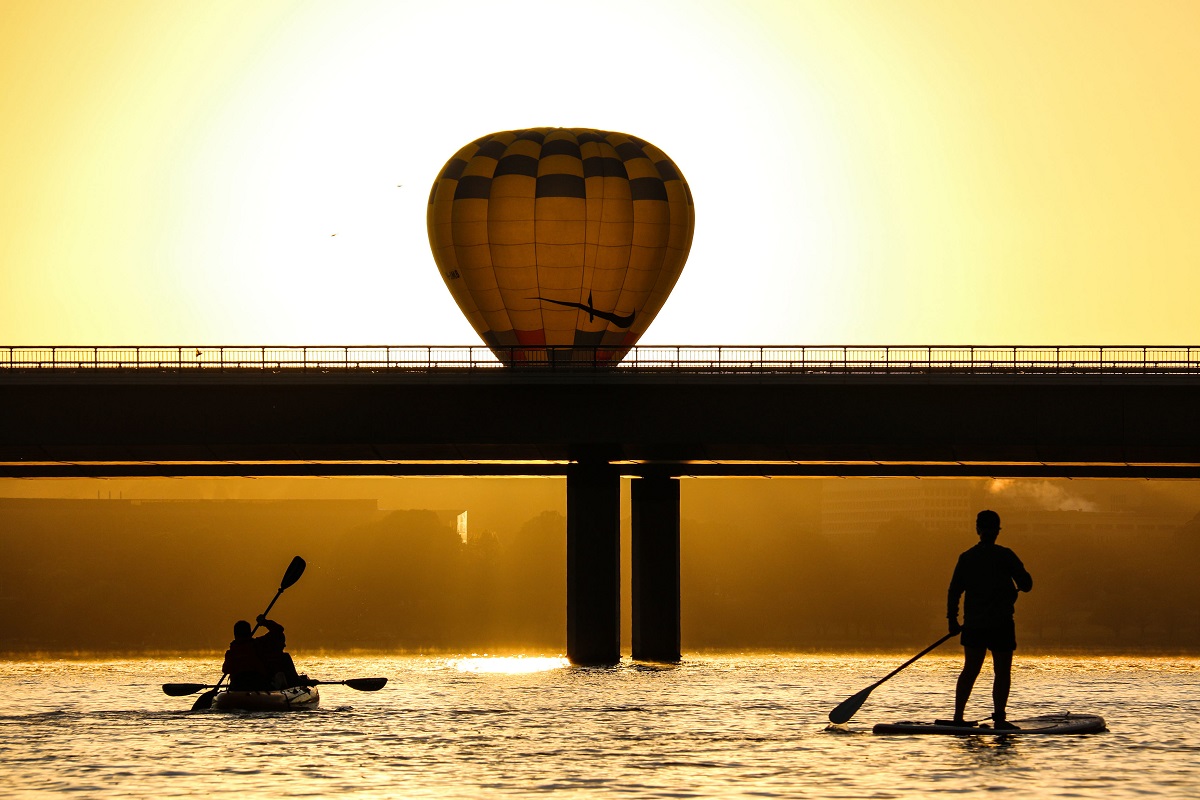 Canberra Balloon Spectacular
11-19 March 2023
Over nine early mornings from Saturday 12 to Sunday 20 March, more than 25 hot air balloons will inflate at the Patrick White Lawns, ready to lift off and drift across Canberra
A special Pride Flight will take off on the opening morning (11 March). Hot air balloons from Australia and overseas will fill the sky with LGTBIQA+ flags in a blaze of colour and movement.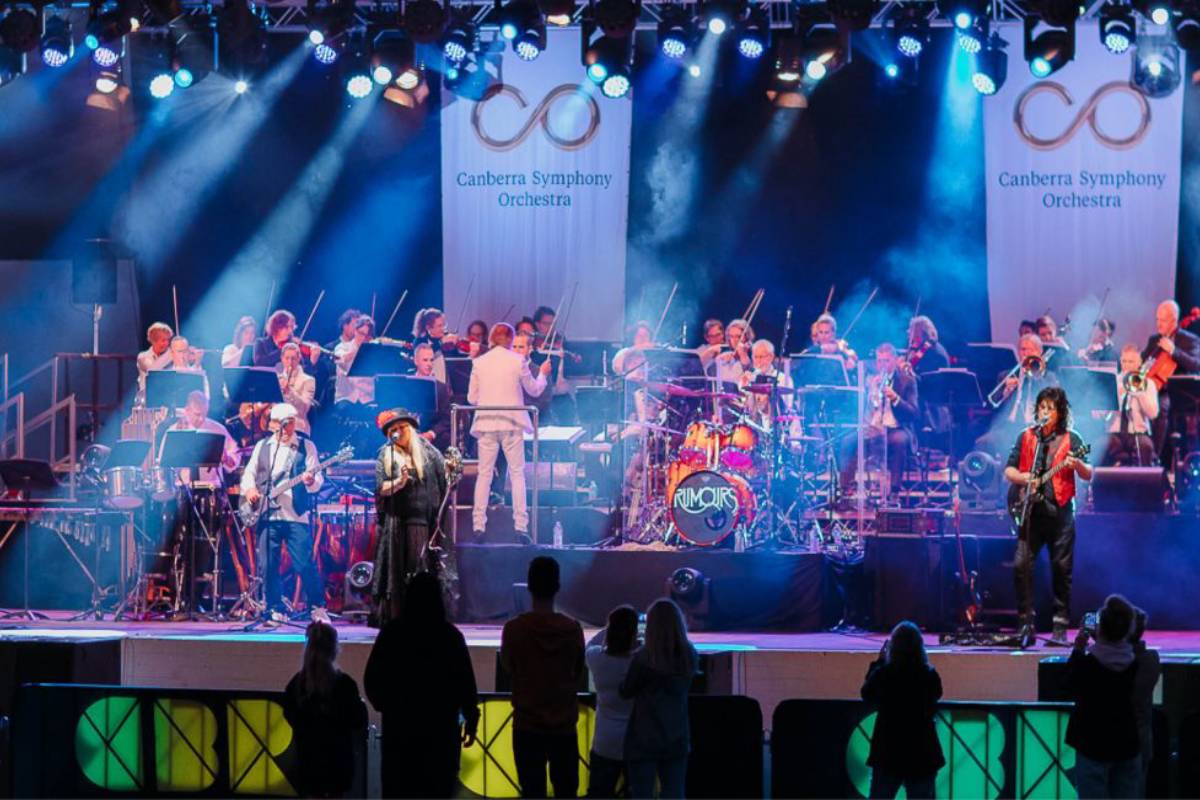 Symphony in the Park
12 March 2023
Grab your dancing shoes and get ready to boogie the night away on Sunday 12 March! Fresh from headlining at WorldPride in Sydney, multi-award-winning duo Electric Fields will be bringing their unique fusion of living traditional culture and electronic music to the stage in a collaboration with the Canberra Symphony Orchestra.
Taking place from 6:30 pm until 9:30 pm, it's the perfect excuse to pack a picnic and enjoy a stunning autumn night at Symphony in the Park as modern and classical music fuse.
When: 12 March, 6:30pm – 9:30pm with performances starting from 7.30pm
Where: Commonwealth Park
Tickets: This is a free event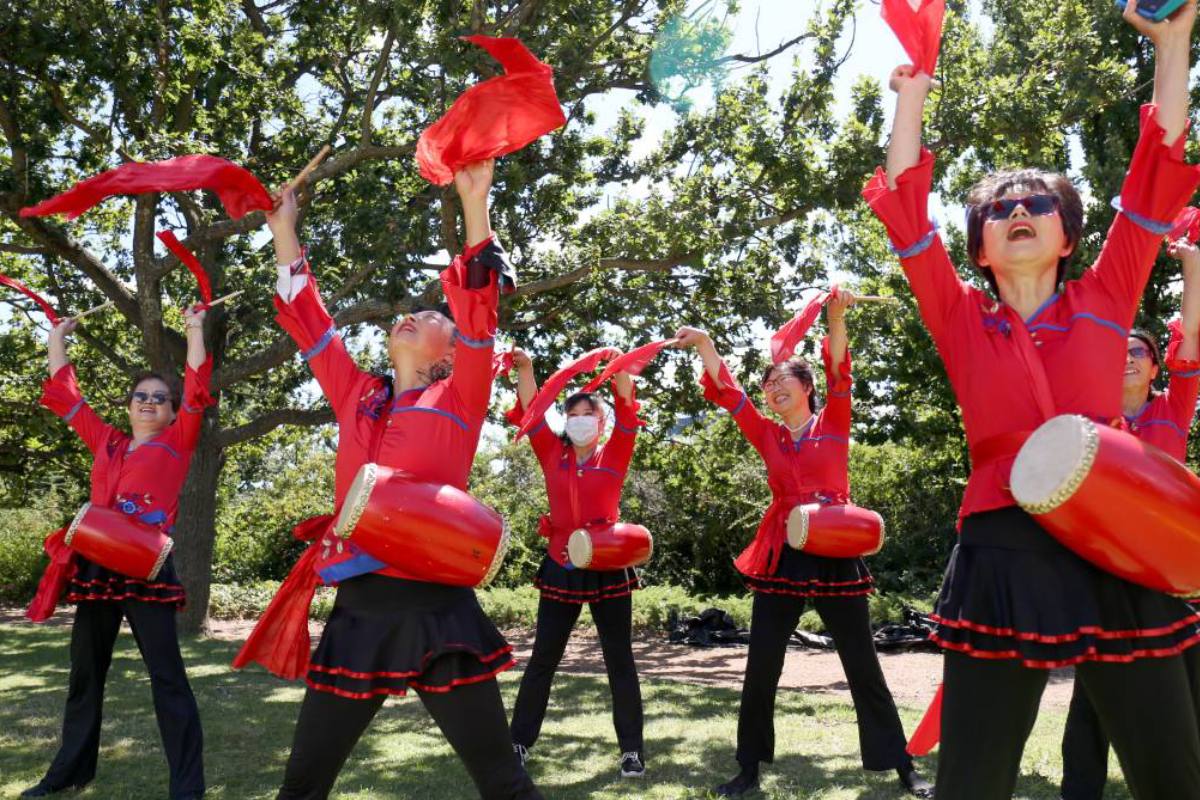 Canberra Day
13 March 2023
Canberra Day @ Enlighten Festivalbrings Commonwealth Park to life with with fabulous food, beverages and performers. The exciting program also includes local community group activities, kids games and roving and family entertainment, making it a great day out for the whole family.
No tickets required.
When: 13 March
Where: Commonwealth Park
This is a free event
*Terms and Conditions
Accommodation includes our best and least restrictive publicly available rate.
Rates are subject to room type, day of week and fluctuate according to IHG Hotels & Resorts.
Canceling your reservation before 6:00 PM (local hotel time) the day of arrival will result in no charge. Canceling your reservation after 6:00 PM (local hotel time) the day of arrival, will result in a charge of 1 night per room to your credit card.
No deposit required upon booking. Pay when you check out.
Changes to your reservation are usually acceptable, but always check the hotel's cancellation policy before booking for cancellation fees that may apply depending upon arrival date. Some restrictions apply based on individual hotel policies.
An additional 3% off applies to all IHG One Rewards members to Best Flexible Rate/s with or without breakfast included. The additional member discount applies for bookings made at participating hotels in Australia, New Zealand and the South Pacific.
10% per night tax fee included in rate. Payments relating to hotels in Australia incur a merchant service fee of 3% for Diners Club & JCB and 1.5% for American Express, Visa, Mastercard and other credit cards, in addition to the total amount payable.
Enlighten Festival
3 - 19 March 2023
A Hotel for Every Occasion
We also have more than 5,000 IHG hotels in nearly 100 countries, we have the perfect hotel for every need.