When you're ready to travel again, we'll be ready to welcome you.
As the world adjusts to new travel norms and expectations, we're enhancing the experience for you – our hotel guests in three key ways.
By redefining cleanliness and supporting wellbeing throughout your stay. We are expanding our commitment to cleanliness by using new science-led protocols and service measures, partnering with industry leading experts Cleveland Clinic, Ecolab and Diversey and launching a global IHG Clean Promise.
Providing flexible offers and packages so you can book with confidence.
Proving Covid Safe meeting technology to allow you to get back to business.
Keep reading to find out more.
IHG Way of Clean
We have a long-standing commitment to rigorous cleaning procedures and launched our IHG Way of Clean program in 2015 – developed in partnership with Ecolab and Diversey – both world leaders in hygiene and cleaning technologies and services. This program is now being expanded with additional COVID-19 protocols and best practices – many of which are already in place – to reflect the advice of the World Health Organization, Centers for Disease Control & Prevention and local public health authorities in markets around the world.
Update to Hotel Gym Facilties
In light of the recent lifting on state government restrictions on 13 June 2020, our onsite gym is now currently open. Please note our fitness operating area will adhere to strict government guidelines on hygiene, social distancing and has a COVID safe plan.
IHG Way of Clean already includes deep cleaning with hospital-grade disinfectants, and going forward, guests can expect to see evolved procedures in every area of the hotel, which may include:
Reception: Reduced contact at check-in, touchless transactions, front desk screens, sanitizer stations, sanitized key-cards, paperless check-out
Guest Room:  Visible verification of sanitized items (e.g. glassware, remote control), reduction of in-room furnishings/high-touch items, new laundry protocols, use of electrostatic technology
Public Spaces and Facilities:  Additional deep cleaning of high touch surfaces, social distancing, 'last cleaned' charts, best practices for pools, fitness centers and lounges
Food & Beverage:  New standards and service approach to buffets, banquets, room-service and catering
Supporting the Wellbeing of Guests and Colleagues
Enabling the personal wellbeing of guests and colleagues is key. IHG is working closely with a team of medical experts at the world-renowned Cleveland Clinic to develop guidance and resources for hotel teams on returning to work and keeping guests safe in this new environment, which may include:
Cleanliness information in hotels and on IHG's booking channels
Social distancing operating procedures and signage
Guidance on the use of protective equipment as necessary by hotel colleagues
Updated colleague training and certification
Availability of individual guest amenity cleaning kits
Hand sanitizer and disinfecting wipes available in guest rooms and at high-touch points throughout hotels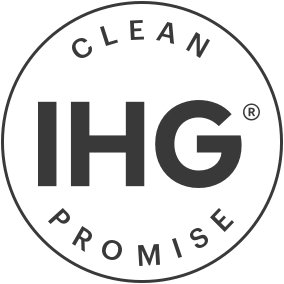 Good isn't good enough – we're committed to high levels of cleanliness. That means clean, well maintained, clutter free rooms that meet our standards. If this isn't what you find when you check-in then we promise to make it right.
Book with Confidence - Flexible Packages
Take advantage of flexible packages and rates with 24 hour cancellation and no pre-payment to ensure you can book with confidence.
What suits you best? Free Breakfast and Parking? Buy 2 get a third night free? Book now and pay later with full cancellation? Browse our offers to find one right for what you need.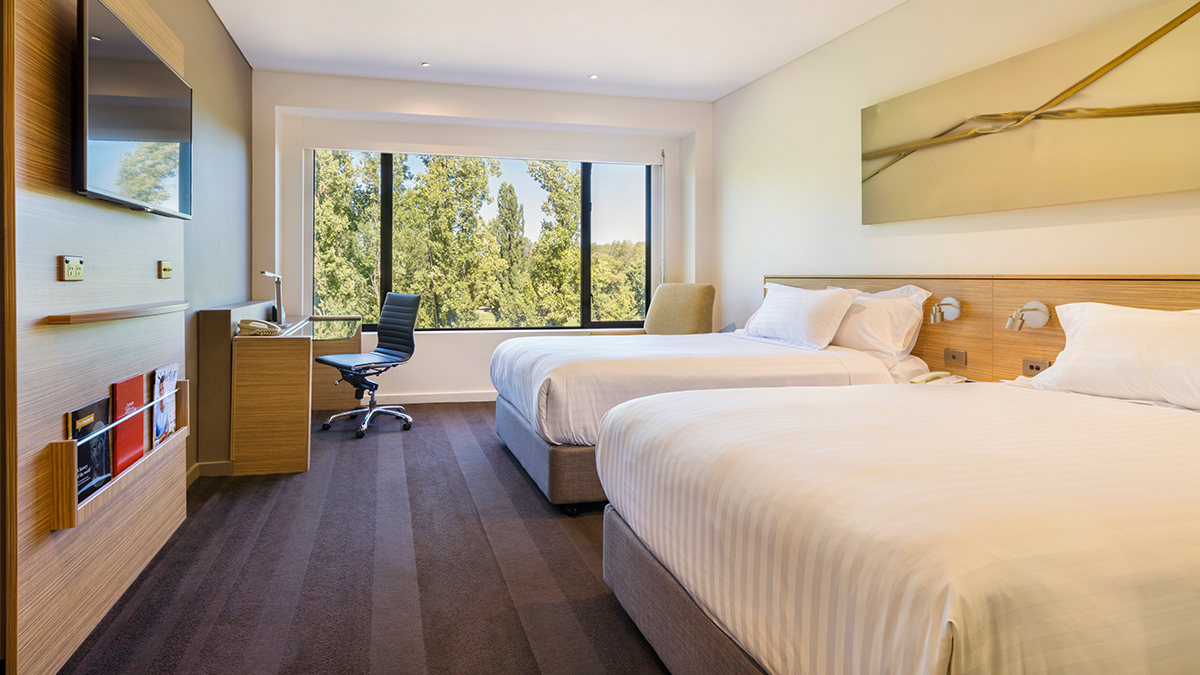 COVID SAFETY
As the world adjusts to new travel norms and expectations, we're enhancing the experience for you.
When you're ready to travel again, we'll be ready to welcome you.
A Hotel for Every Occasion
We also have more than 5,000 IHG hotels in nearly 100 countries, we have the perfect hotel for every need.