It's time to rediscover the magic on your doorstep:
Have a celebration coming up? Birthday? Anniversary? Treat your loved one to a romantic week in the nations capital this winter. Our Premium King Rooms offer comfortable and spacious accommodation with a plush king bed and modern ensuite.
Canberra is reopen for business.  Book your tickets to the Endevour Voyage exhibition at the National Museum of Australia, view works from the National Portrait Prize at the National Portrait Gallery or treat yourself to exquisite tastings in beautiful Canberra wine region.
Book by 31 August 2020.
Stays until 30 December 2020.
Experience a staycation with all the perks! Rest easy knowing we'll take care of daily parking and breakfast.
#wanderwithIHG
#holidayherecbr.
*T & C's apply
IHG Clean Promise
We're enhancing our global cleaning protocols in partnership with Cleveland Clinic Ecolab Diversity. It's all backed by our new IHG Clean promise to give you the confidence you need. When you're ready to travel again, we'll be ready to welcome you #IHG #TrueHospitality. More information can be found here.
Let us reassure you that enhanced cleaning and hygiene practices have are being implemented in all our guest rooms and public spaces. Our number one priority is all our guests health, safety and well-being. Crowne Plaza Canberra  is required to adhere to comprehensive health and safety procedures, including all local laws. 
In effect, all common areas, as well as back-of-house, are frequently and thoroughly cleaned and disinfected to the most stringent standards, paying special attention to high touch-point areas, such as door handles, switches and counters.
Breakfast & Parking On Us

Accommodation

Breakfast

Parking

Wi-Fi Included
Complimentary internet for all guests
Discover world class wines in Canberra Wine Region this winter
The heart of the Canberra District wine region spanning across the towns of Bungendore, Murrumbateman and Yass are reopening and now is the perfect time to discover the world-class wines. and support local business in Canberra.  Canberra's cool-climate region has seen the reopening of boutique wineries such as the premium award-winning McKeller Ridge Estate. Experience fresh fruity, distinctive spiciness and crisp acidic flavours, carefully chosen from premium quality vineyards.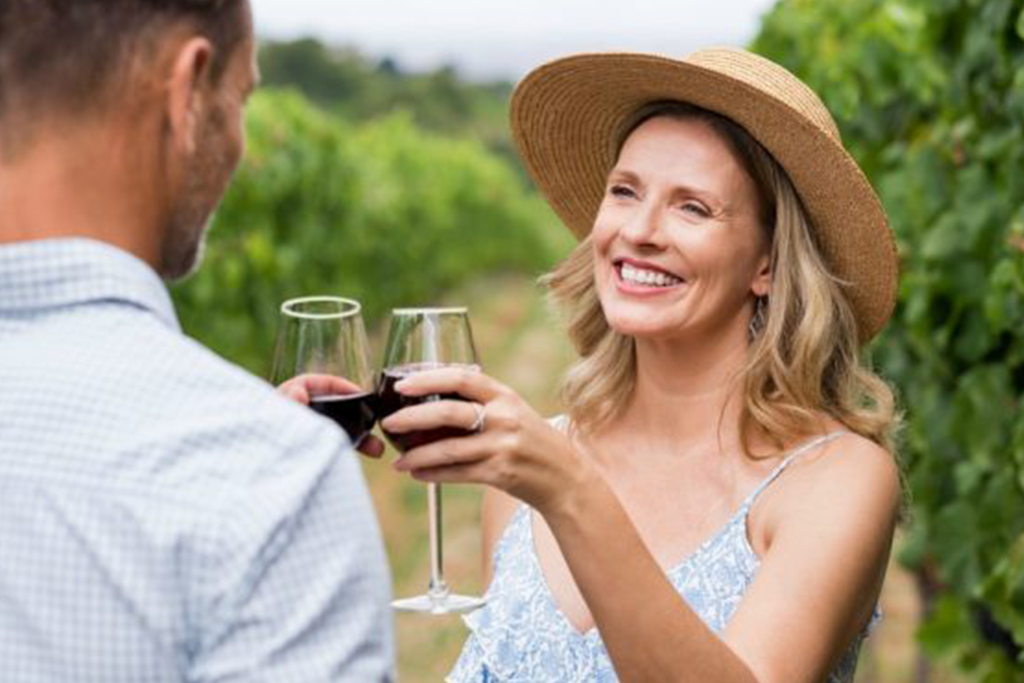 Looking for a blend of tempranillo, shiraz and Graciano? Try Mount Majura Vinyard, a short 17 minutes from the hotel. Seated wine tasting have resumed in accordance with lifting ACT Coivid-19 restrictions, so test out delicate wine combinations simply bursting with flavour.
If you are a white wine drinker but want something for winter, try ultra fragrant wines at Clonakilla Cellar Door in the Murrumbateman. The Viognier Nouveau brings you Viognier at its freshest, fermented in stainless steel and bottled early. For Chardonnay fans, the 2019 Chardonnay Vintage, produces a complex Chardonnay with citrus and stone fruit flavours.
Don't miss out on some fantastic choices, only a short drive away from your Canberra city hotel #CBRtogether. For more information on maps and directions, please contact our friendly reception staff.
Secure 'Breakfast & Parking On Us'
*Terms and Conditions
Receive complimentary breakfast & parking on us. Must book three days in advance, receive a full refund if you cancel one day or more before your arrival. No refund will be offered if you cancel beyond the cancellation window. Deposit will be taken at the time of booking.
Payments relating to hotels in Australia incur a merchant service fee of 3% for Diners Club & JCB and 1.5% for American Express, Visa, Mastercard and other credit cards, in addition to the total amount payable.  All Advance Purchase bookings that are pre-paid are excluded from the Credit Card Merchant Service Fee. Bookings must be made 3 days in advance. Canceling your reservation or failing to arrive will result in forfeiture of your deposit. Taxes may apply. Failing to call or show before check-out time after the first night of a reservation will result in cancellation of the remainder of your reservation. Check-in time is at 3:00 PM and check-out time i at 11:00 AM.
A Hotel for Every Occasion
We also have more than 5,000 IHG hotels in nearly 100 countries, we have the perfect hotel for every need.