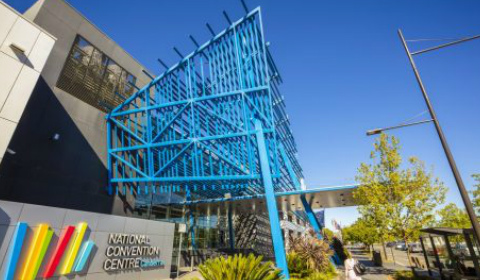 National Convention Centre Canberra
Managed by InterContinental Hotels Group (IHG), the National Convention Centre is Canberra's leading meetings and events venue; unrivalled in facilities, size and scope. The Centre is equipped to handle events of all sizes, from small groups and breakout meetings to conferences for up to 2,400 delegates and exhibitions.  Crowne Plaza Canberra is the closest hotel to the National Convention Centre. As Crowne Plaza Canberra is also managed by IHG, we work closely with the Centre to offer our guests a total stay and event solution.
As Australia's national capital, Canberra is the heart of the nation, the political powerhouse driving out national development and a hub for Australia's most influential decision makers. By holding your event in Canberra, you can take advantage of unparalleled access to key political figures and senior decision makers, world leading researchers, academics, scientists and innovators in a diverse range of fields. Equally, Canberra's national attractions offer memorable cultural and social experiences that can add a special element to your event.
Award winning centre
The National Convention Centre is an award-winning Centre. From sustainability, special events and outstanding team members, the Centre has an array of awards to celebrate.
Located in the heart of the Central Business District, the Centre is a short 7km drive from the airport, walking distance to Canberra's largest shopping precinct, restaurants and bars, and easy access to Canberra's national treasures, including the Parliament House of Australia.
What is most convenient is that Crowne Plaza Canberra is located right next door to the Centre, making it an easy accommodation option.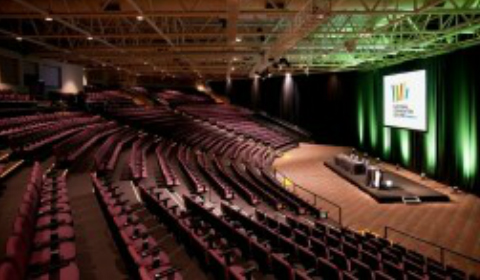 Digital Connectivitiy
In an increasingly connected world, the demand for business professionals to be accessible wherever they are is paramount. Recognising this trend, the National Convention Centre provides complimentary Wi-Fi for all delegates for email and website browsing and offers the best connectivity in Canberra for your meeting content.
Click here to find out more about the NCC's Facilities or contact the Centre below:
Address: 31 Constitution Avenue, Canberra ACT 2601
Phone: 02 6276 5200 Fax: 02 6276 5276
Email: ncc.sales@ihg.com
Website: nccc.com.au
COVID SAFETY
As the world adjusts to new travel norms and expectations, we're enhancing the experience for you.
Book with confidence, knowing our packages provide ample flexibility & with free cancellations
A Hotel for Every Occasion
We also have more than 5,000 IHG hotels in nearly 100 countries, we have the perfect hotel for every need.