Ancient Greeks Exhibition
Ancient Greeks is the fourth in a series of British Museum exhibitions at the National Museum of Australia, the latest of which was 2018's widely popular Rome: City and Empire.
The exhibition, will run from December 17, exploring the themes of competition through sports, politics, drama, music and warfare through more than 170 objects from the British Museum's peerless collection.
Don't miss its arrival for the first time ever in Australia this summer!
Stay in the heart of Canberra enjoying overnight accommodation, buffet breakfast for 2 adults PLUS 2 adult tickets to the Ancient Greeks Exhibition.
Additional tickets including children's tickets may be purchased separately. When attending the National Museum of Australia and the Ancient Greeks Exhibition we recommend referring to nma.org.au for any applicable COVID19 protocols.
*Conditions apply for room types and rates
Ancient Greeks: Athletes, Warriors and Heroes

Accommodation
A deposit of the first nights booking will be taken at time of booking
Check In: 3:00pm / Check-Out: 11:00am AEST

Breakfast Included
Buffet breakfast for 2 adults

Exhibition Tickets
2 tickets to the Ancient Greeks Exhibition
About Ancient Greeks: Athletes, Warriors and Heroes
History lovers who have been unable to visit Europe's galleries and museums will be thrilled by what the National Museum of Australia (NMA) is offering.
More than 170 objects will be distributed to the National Gallery of Australia for the Ancient Greeks: Athletes, Warriors and Heroes exhibition, 16 of which have been in the southern hemisphere before while the remaining pieces haven't been outside of Greece or the British Museum.
Explore and celebrate all things Greek by taking an audio tour or attending special events including a symposium, Greek festival day and pop-up talks.
Opening on Friday 17 December, a week before Christmas, the exhibition will form part of the NMA's 20th birthday year.
Tickets are currently selling from $14 per child; $22.50 per concession & $28 per adult.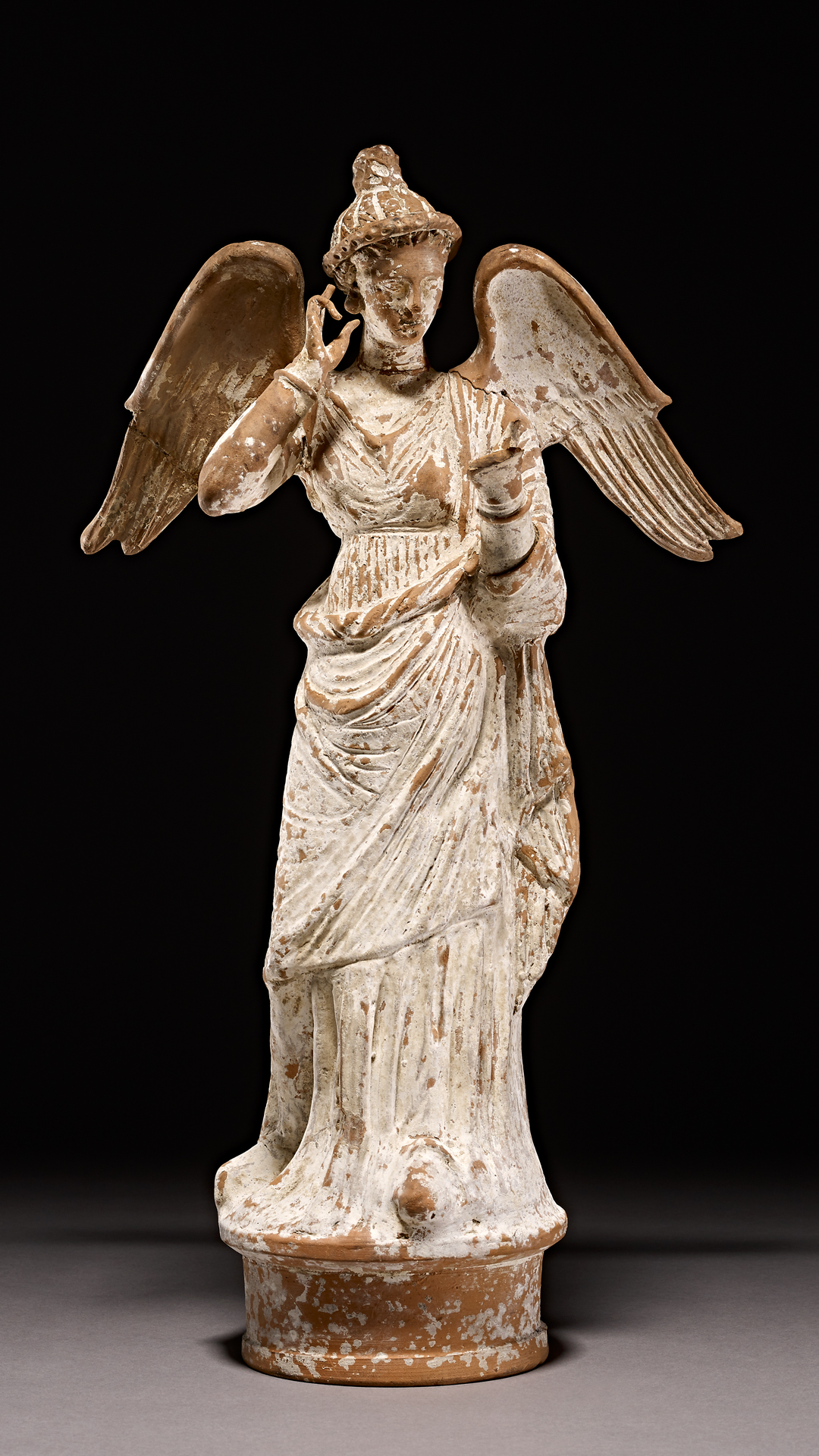 Credits:
hero photography © Trustees of the British Museum, 2021
Group of women playing knucklebones terracotta Capua, Campania, Italy, about 330–300 BCE 1867,0510.1 © Trustees of the British Museum, 2021
Statuette of Nike terracotta Canosa, Puglia, Italy, about 300–200 BCE 1873,0820.544 © Trustees of the British Museum, 2021
*Terms and Conditions
Tickets may be subject to further booking terms and conditions. Our reservations staff will update you with any admission protocols at the time of booking or as these change. Similarly with any government imposed health regulations.
10% per night tax fee included in rate. Payments relating to hotels in Australia incur a merchant service fee of 3% for Diners Club & JCB and 1.5% for American Express, Visa, Mastercard and other credit cards, in addition to the total amount payable.
COVID SAFETY
As the world adjusts to new travel norms and expectations, we're enhancing the experience for you.
Book with confidence, knowing our packages provide ample flexibility & with free cancellations
A Hotel for Every Occasion
We also have more than 5,000 IHG hotels in nearly 100 countries, we have the perfect hotel for every need.