Botticelli to Van Gogh:
Botticelli to Van Gogh: Masterpieces from the National Gallery, London draws exclusively from one of the greatest
collections of European paintings in the world, many never before seen in Australia.
This unprecedented exhibition includes 500 years of art in 60 paintings by 55 of the world's most famous and
admired artists.
Exclusive to the National Gallery of Australia.
Only in Canberra
5 March – 14 June 2021
Open daily 10am-5pm
Our inclusive package features include the following:
2x FREE tickets to Botticelli to Van Gogh at the NGA.
Complimentary assisted buffet breakfast in Redsalt Restaurant for up to 2 adults.
No initial deposit required.
FREE cancellations up to 3 days prior to arrival.
Must book 72 hours in advance to secure booking.
Onsite parking available for an additional cost of $26 per night, subject to availability
*Conditions apply
#botticellivangogh #nationalgalleryaus #visitcanberra
Image credit to right: Vincent van Gogh. Sunflowers. 1888. © National Gallery, London 
Package Includes:

Accommodation
Overnight accommodation on our special inclusive rate

IHG Rewards Club
Special assisted buffet breakfast in Redsalt Restaurant for up to 2 adults

Parking
Underground parking available at $26 per vehicle 

WiFi Included
Complimentary Internet for all guests
Help Support Local Tourism in Canberra
After the devastating fire season, businesses and communities across Australia are suffering.
For Canberra, that means businesses shutting their doors, jobs being lost, and an impact being felt across the city.
Our restaurants, our hotels, our attractions and more need your help.
There are so many Canberrans who rely on visitors to survive, and we're asking you to help stop this environmental tragedy from becoming an economic one.
We're asking you to play tourist in your city.
Discover somewhere new. Explore hidden gems.
WE'RE ASKING YOU TO HOLIDAY HERE
Share your favourite holiday moments and use the tag #holidayherecbr.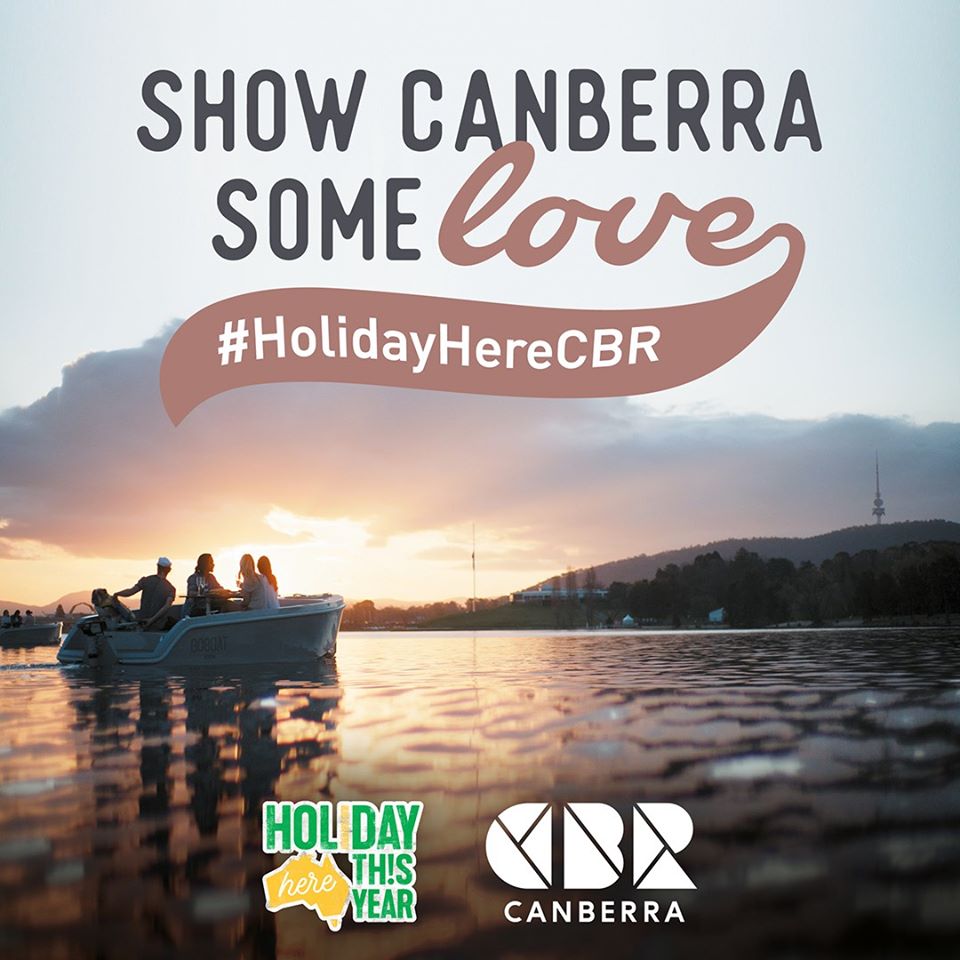 *Terms and conditions
Canceling your reservation after 6:00 PM (local hotel time) less than 3 days prior to arrival, or failing to show, will result in a charge of 1 night per room to your credit card or other guaranteed payment method. Taxes may apply. Failing to call or show before check-out time after the first night of a reservation will result in cancellation of the remainder of your reservation. Hotel parking costs are not inclusive of this offer.
Credit Card Payments relating to hotels in Australia and New Zealand incur a Credit Card Merchant Service Fee of 3% Diners Club & JCB and 1.5% for other credit cards, in addition to the total amount payable. All Advance Purchase bookings that are pre-paid are excluded from the Credit Card Merchant Service Fee. No Deposit Required. Check-in time is at 2:00 PM whilst check-out time is at 11:00 AM.
COVID SAFETY
As the world adjusts to new travel norms and expectations, we're enhancing the experience for you.
When you're ready to travel again, we'll be ready to welcome you.
A Hotel for Every Occasion
We also have more than 5,000 IHG hotels in nearly 100 countries, we have the perfect hotel for every need.