If you're making the trip to the nation's capital these July school holidays you're not going to be disappointed! There's so much to see and do in Canberra, including Christmas in July at the National Rose Garden, the return of the popular winter markets and, if you're lucky, a fresh blast of snowfall across the snowies! Not to mention a truffle stopover and a family lunch in Canberra Wine Region…bliss!
Ski, Snow and Outdoor Adventure
Corin Forest is the perfect first snow experience for all ages, located only 45 minutes from Canberra's CBD. In the Snowplay area you can build a snowman, throw a snowball and go tobogganing. Choose from one of three 2.5 hour sessions daily – book online to avoid disappointment. Plus, learn to ski or board on the specially designed beginner's ski slope and at Snow Sports School as part of your Canberra winter adventure these July school holidays! Try A 2 hour ski or snowboard lesson on our purpose built Joeys ski hill with one of the welcoming instructors.
Heading to Thredbo Resort at the snowy mountains? With 60cms up top and 25cms in the village to see in the Queens's birthday long weekend, expect a bumber of a season! What's really unique about Thredbo is its beautiful vibrant village right at the base of the mountain with a range of accommodation, restaurants, bars, cafes and retail shops. Winter lift passes are currently on sale from $169* per adult and under $100* per child (age dependent). And the best part? We're only a short 10 minutes from the Monaro Highway, that leads directly to the snowfields.
Embrace the frosty season with the return of Wintervention at the Canberra Civic Centre, a short 4 minutes away from the hotel's park surrounds. Civic Square will become a winter pop-up ice-skating venue from June 25 to July 11, with entertainment, activities, food and market stalls set up around the rink. Markets will run across two weekends – June 25 – 27 and July 2 – 4 – and "Stars on Ice" will entertain crowds with live performances on Fridays and over the weekend.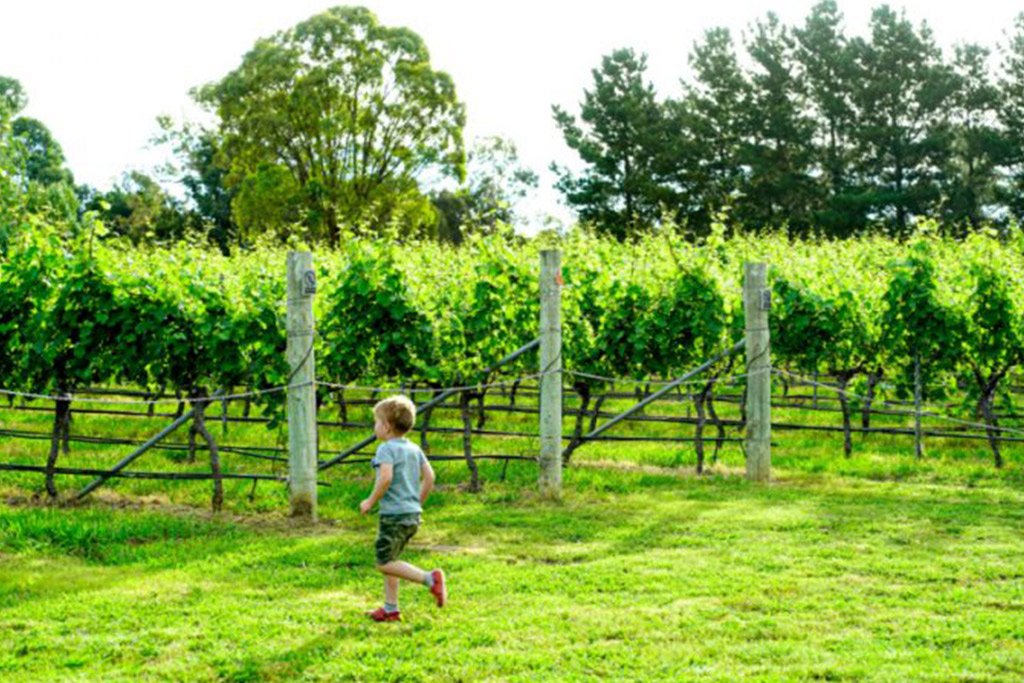 Food and Wine
There is a range of winter Canberra activities on offer for lovers of good food and wine.
We can't give enough praise to Four Winds Vineyard in Yass, a 40 minute trip via the Barton Highway. This micro-winery and vineyard in the Canberra District, serves award winning wines and wood-fired pizzas five days a week. The outdoor dining area is also pet friendly. And did we mention you're now able to purchase a Riesling Gin, courtesy of a unique partnership The Canberra Distillery. Here the winery undertook trials using varying percentages of Riesling juice and a range of botanicals.
Searching for a food delacacy? The Truffle Festival Canberra Region runs from June until August with a range of events to choose from, including degustation dinners, truffle hunts, cooking classes, truffle and wine tastings and more. Try the unique Silverback winter beer, created by local brewery Bentspoke Brewing Co.. This special winter beer is rich and malty, infused with kumquats, cinnamon star anise, nutmeg and truffles and is only available from the brewpub in Braddon.
Looking for a family-friendly day out? Try Truffle tasting at L'Air Du Wombat Truffles at 1211 Oallen Road. There is nothing quite like using the truffle you hunted, for the home cook creation. Coming from the Hunter region or Northern Sydney? This is a great stopover! L'Air du Wombat Truffle farm is located in the tiny town of Oallen on the banks of the Shoalhaven River, 2.5 hours from Sydney, 1 hour from Goulburn, Nowra or Braidwood and 1.5 hours from Canberra.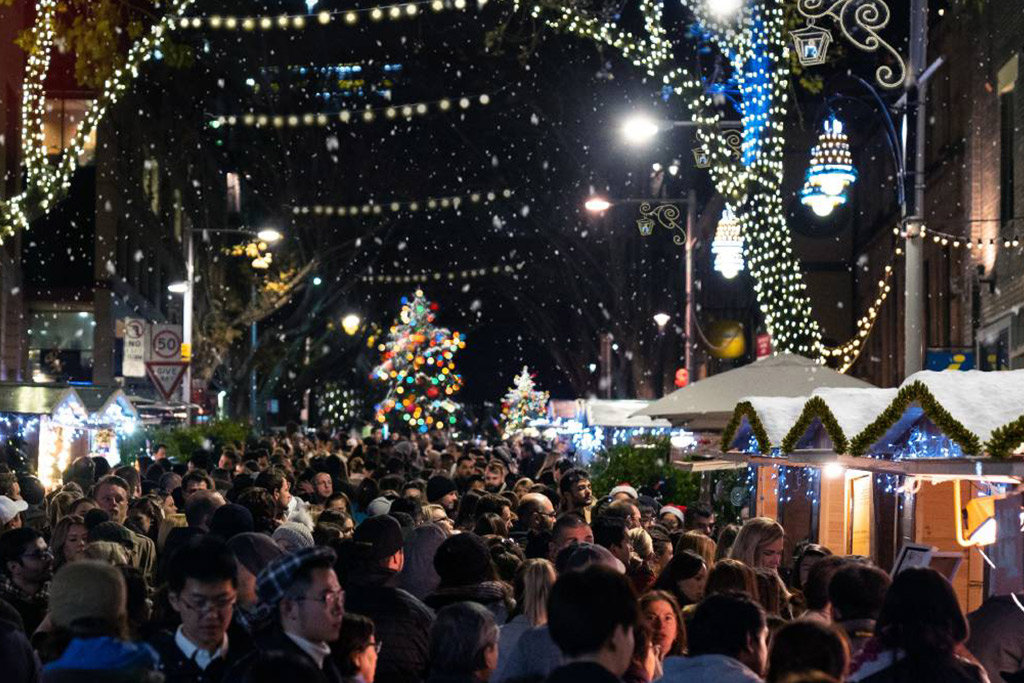 Market Shopping
If you would like to do some shopping during your visit to Canberra, try one of the local markets for something unique. The Old Bus Depot Markets have been running for 22 years and are held every Sunday in Kingston. Choose from a range of arts, craft collectibles, homewares or garden accessories.
Christmas in July is coming to the National Rose Garden between Thursday 1 to Sunday 4 July. Enjoy a series special winter markets , French food and drinks and Christmas movies. Picture stalls boasting sweet and savoury crepes, melted cheese stations and plenty of mulled wine and hot chocolate to keep you warm. Canberrans and travelling Sydneysiders can expect a dash of festivity in the wake of suspended European holiday plans!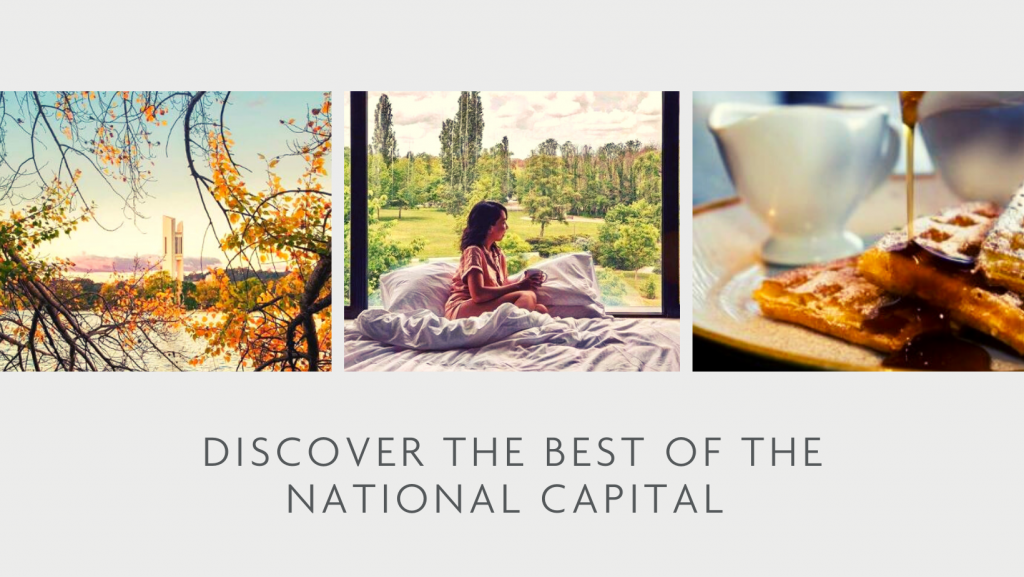 Accommodation in Canberra city
With so much to see and do in Canberra in winter, you'll be able to do as much or as little as you like. Crowne Plaza Canberra's location in the heart of Canberra's CBD means you will be within easy walking distance to the city's major shopping mall, the Canberra Centre, along with restaurants, bars and entertainment. Local attractions are just a few minutes drive away. The hotel offers a secure car park on site from $26 per night, making travel even easier. Plus refuel and recharge your mornings with a full breakfast buffet in Redsalt Restaurant, served between 06:15am – 9:45am weekdays & 6:30am – 10:00am each weekend.
Book your Canberra Winter Escape now and save
For a limited time only, book your accommodation in Canberra and save up to 35%* off your accommodation in either a Deluxe, Superior, Premium Room or Suite when you book by 30 July 2021. For more details on this package explore winter accommodation in Canberra.
Please note: some activities may attract a fee and/or require bookings. There may also be special conditions associated with some activities. Please check the websites or speak with our Concierge team for more information.
Top image: Snow fun at Corin Forest by Damian Breach for VisitCanberra.