Spring is the perfect time to enjoy the school holidays in Canberra. Start planning your accommodation in Canberra and itinerary for the 2019 spring break with our top picks.
Floriade and NightFest
Floriade: Saturday 14 September – Sunday 13 October 2019
NightFest: Thursday 3 – Sunday 6 October 2019
Where: Commonwealth Park
Don't miss out on Floriade, Australia's biggest celebration of Spring. This year's theme is World in Bloom. Over one million bright spring blooms will be on display throughout Commonwealth Park, including tulip varieties and other spring flowers. In addition to the flower beds, there are many activities on offer including floral displays, horticultural and cooking workshops. Not to mention photography workshops, entertainment and family activities. Don't miss out on a ride on the ferris wheel for great views of the flower beds. Entry to Floriade during the day is FREE.
Over 5 nights during Floriade from Thursday 3 October until Sunday 6 October, NightFest enthralls audiences with spectacular light shows, roving entertainers, comedians, night markets, musicians, food and wine. Nightfest is a paid, ticketed event. Visit the Floriade website for ticket information.
For accommodation close to Floriade, choose Crowne Plaza Canberra. This hotel in Canberra is within walking distance to the event, using the pedestrian bridge over Parkes Way. Click here to find out more about how to get to Floriade.
To book your Canberra hotel close to Floriade 2019, explore our accommodation packages.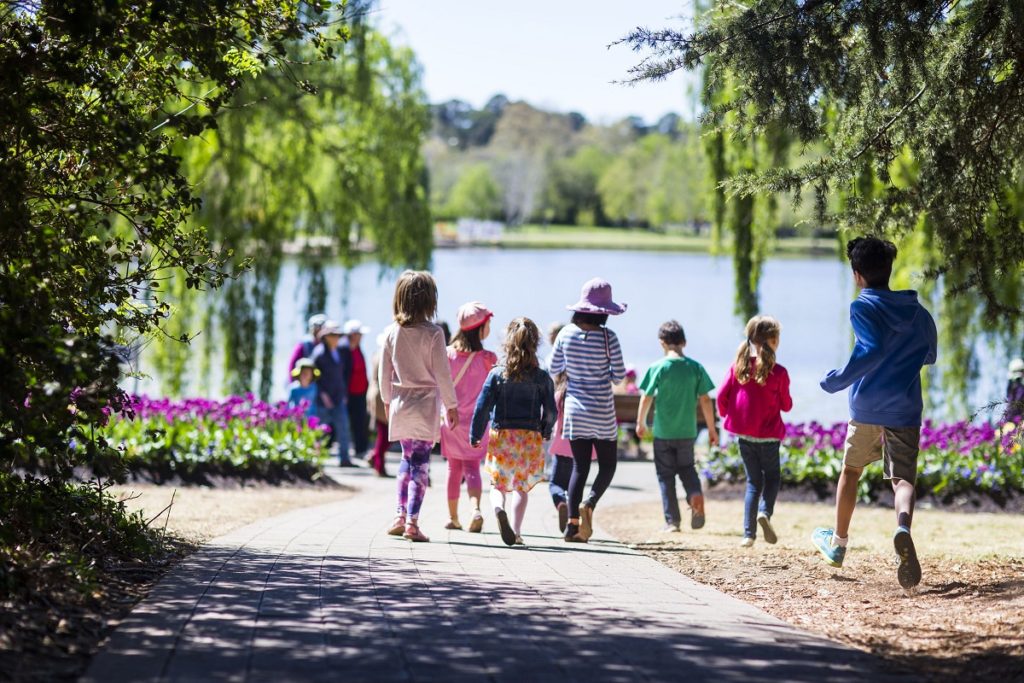 Dreamworks Animation: The Exhibition – Journey from Sketch to Screen
When: 12 September 2019 until 2 February 2020
Where: National Museum of Australia
At this family-friendly exhibition, discover DreamWorks Animation's collaborative, artistic and visionary approach to animation. Follow the journey from sketch to screen through more than 400 objects from the studio's archive. Here you will understand and see original concept art, storyboards and scale-models, plus interactive digital experiences from the studio's most popular films. Namely Antz, How to Train Your Dragon and Shrek.
The National Museum of Australia is open daily from 9am – 5pm (closed Christmas Day)
Pricing: $20 adult | $12 child | $16 concession | $50 family (2 adults + 2 children)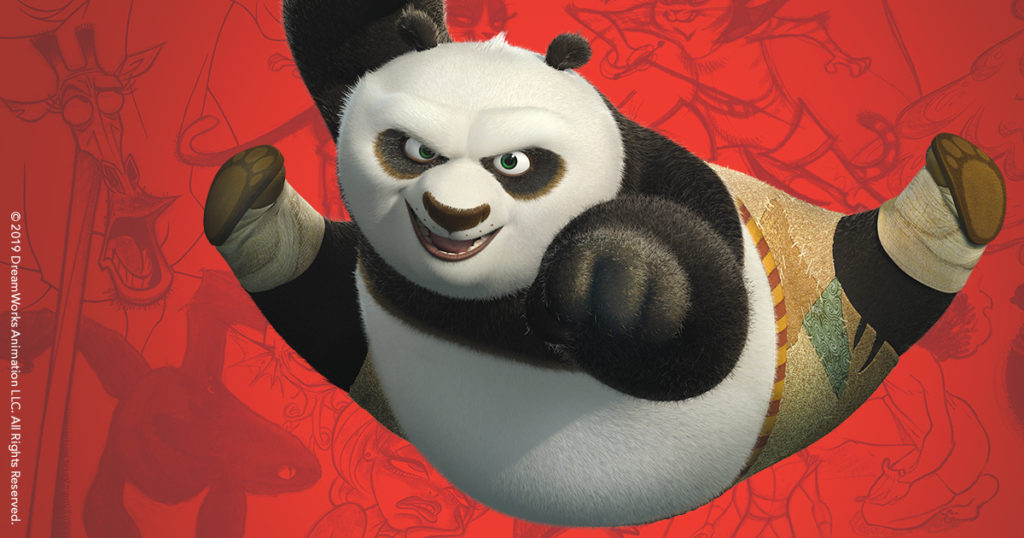 Tinbinbilla Open Day
When: 29 September 2019, 10am-3pm
Where: Tinbinbilla Nature Reserve
Enjoy a fun family outing and discover nature at the Tidbinbilla Nature Reserve. The Reserve is home to many native Australian animals including kangaroos, koalas, possums, wombats, echidnas, emus, lyrebirds and many other birds and reptiles. See if you can spot the elusive platypus!
The annual Tidbinbilla Open Day is on again this year with the date set for Sunday 29 September 2019, with free entry to Tidbinbilla Nature Reserve.
Mark this date in your diary for a fun filled day of nature-based experiences based on the theme 'Explore, Relax, Recharge'. This family friendly event will include kid's activities, live music, displays, demonstrations and more, all held in the beautiful outdoor surroundings of Tidbinbilla Nature Reserve.
Immerse yourself in the many forms of nature-based activities available or just take some time out to relax and enjoy the festivities.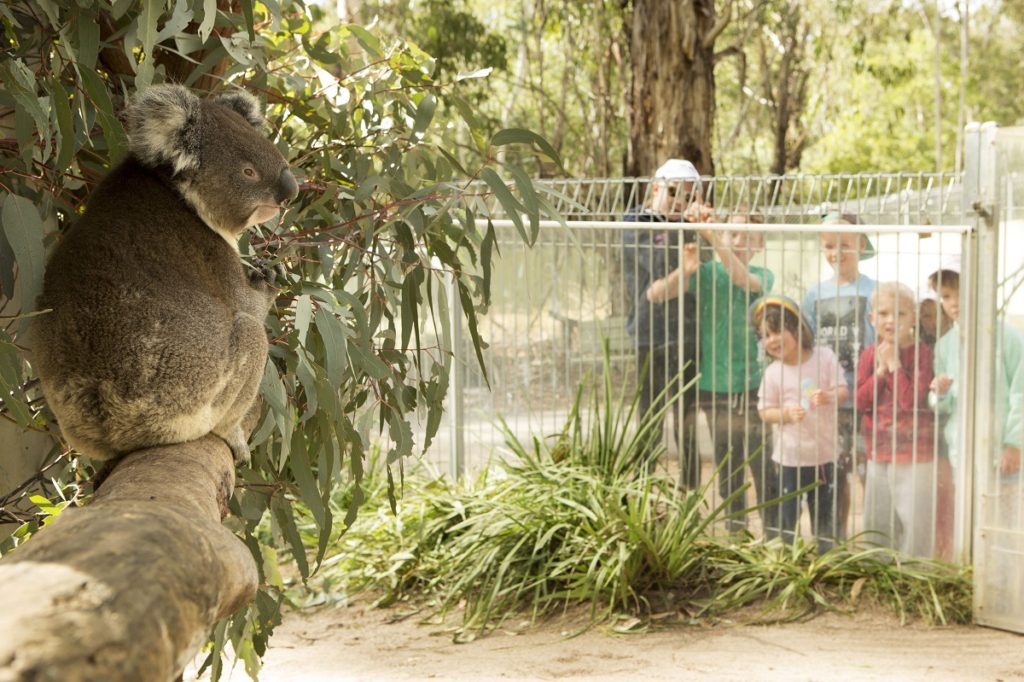 Game Masters: The Exhibition
When: 27 September 2019 – 9 March 2020
Where: National Film and Sound Archive (NFSA)
Following a six-year international tour and more than 1 million visitors, Game Masters: The Exhibition makes its Canberra debut this spring. Game Masters takes gamers and families on a journey through five decades of video game history, featuring interviews, concept artwork, an amazing display of vintage consoles and collectables. Along with 80 playable games, this exhibition will be hard to leave! An exciting program of events and screenings will run in conjunction with the exhibition.
Pricing: $19 adult | $15 concession | $12 junior (5-17) | kids up to age 4 free | family passes available
The NFSA is open daily 10am–4pm (except Christmas Day and New Year's Day).
Booking online before your visit is recommended.
Questacon Family Getaway Package
If you are planning a family trip, why not take advantage of Crowne Plaza Canberra's Questacon Family Getaway package.
Stay in Canberra's CBD, within walking distance to restaurants, shops, cinemas and cafes. The best of the city's attractions and events are only a short drive away. Take the time to see some of Canberra's key iconic attractions such as Parliament House, the Australian War Memorial, the National Museum of Australia and Questacon.
The Questacon Family Getaway package at Crowne Plaza Canberra includes:
Accommodation for 2 adults and up to 2 children
Full buffet breakfast for 2 adults and up to 2 children
Children dine free with a paying adult
Family pass to Questacon – The National Science and Technology Centre (valued at $70)
If 2 rooms are booked our team will endeavor to provide adjoining rooms.
* Clicking the BOOK NOW button above will direct you to the Crowne Plaza Canberra booking engine. Your Family Getaway package rates will be pre-populated when you have entered your dates of stay.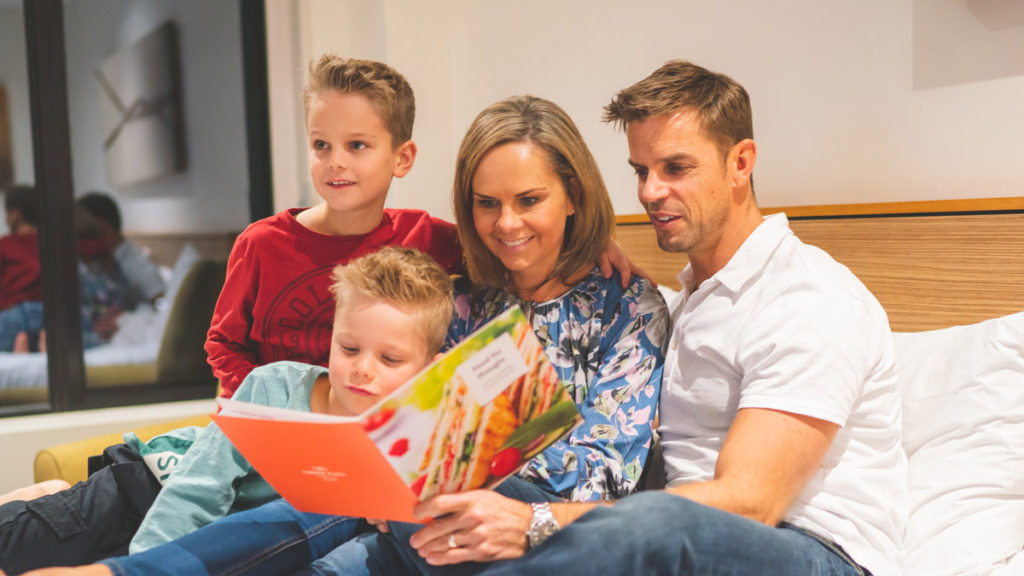 School Holiday Breakfast at Redsalt
Who doesn't love a hotel buffet breakfast! Enjoy the extensive breakfast selection at Redsalt, including barista coffee freshly made to order and eggs cooked the way you like them. Redsalt Restaurant at Crowne Plaza Canberra is open for breakfast daily from 6.30am – 10am and until 11am on weekends and public holidays.
Pricing:
Full breakfast buffet $29 per adult
Continental breakfast $25 per adult
Children aged 6 – 12 $14 per child (order from our Kids menu)
Kids 5 years and under can enjoy breakfast for free